Types of Jobs Available in Special Education
There are a variety of jobs available for professionals with special education degrees. Many people with special education degrees work as teachers. Special education teachers work in many types of schools from preschool through elementary school, middle school, and high school. Within schools, special education teachers can work in general education classrooms, resource or learning centers, or self-contained classrooms. That is, some special education teachers in schools only educate special education students, while others work with general education teachers in a general education classroom that has both general education and special education students. Still other special education educators are resource teachers who work individually with a number of students who are primarily placed in a general education classroom.
Some teachers with special education degrees work specifically with infants and toddlers before they reach preschool age. For example, a child with Down syndrome might receive this kind of service to help his or her development and prepare him or her for future educational experiences. Such teachers can work in a school, day care facility, hospital, or private home to impart knowledge. Other special education teachers also work with older students outside of school, such as in residential facilities, private homes, or hospitals. Youth authority facilities also employ special education teachers. Some special education teachers are traveling educators to students, like the homebound, who are unable to attend school.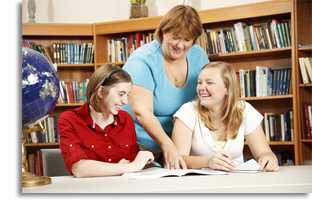 Many specialized special education teachers might find they have increasingly greater job prospects. Because of the rise in enrollment of certain kinds of students—like those with multiple disabilities or autism, for example—there is greater opportunity for teachers with credentials or experiences in such areas. Early childhood special education teachers are also in demand because of recent national legislation promoting early intervention and special education for infants through preschoolers with such needs. Other in-demand types of special education teachers are those who are bilingual or who have experience with multicultural students.
Special education teachers with advanced degrees can become college professors, teaching others to become special education teachers and doing research on topics like ways to improve special education techniques. There are other means for special education teachers to move their career forward as well. They can become supervisors or administrators of special education programs or of special education services in a school district. Special education degree holders can also work for the government, as lobbyists, or for educational foundations and the like. Through such positions, they can influence or play a part in the development of legislation and policies related to special education.

Last Updated: 05/07/2014